Properties In German Colony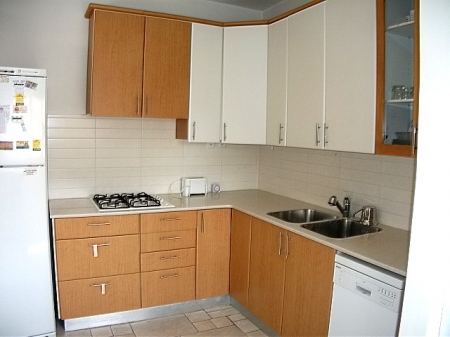 Lovely one bedroom apartment
Lovely 1-bedroom apartment in the Italian Colony complex of the beautiful German Colony on Hildesheimer. It has a well-fitted kosher kitchen with two stainless steel sinks and a nice succah balcony. The apartment is on the 2nd floor of an elevator building, has an air conditioner and it's own parking place. It comes complete with Wifi internet,cable TV, dishwasher and washing machine.
The apartment is in a great location, 3- minutes from the heart of Emek Refaim, close to several synagogues including Ramban and Eretz Hemdah, 20-minutes from Jaffa gate and an easy walk to the Jerusalem Theatre, First Railway Station, Cinemateque, Begin Heritage Centre and quirky Derech Bet Lechem.
Prices: $720 for a week, $1,380 for 2 weeks and $2,500 for a month. Prices for peak periods on request.
Price:

$ 2,500

View in Israeli Shekels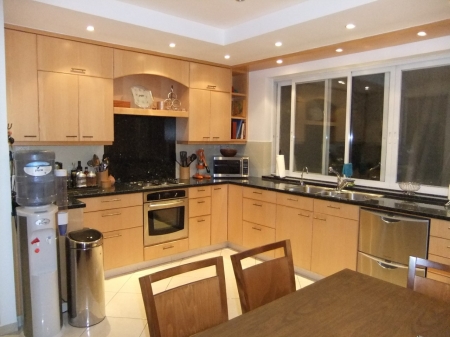 Well-kept 3 bedroom apartment
Well-kept 3 bedroom apartment which sleeps six on Yehoash, German Colony. It is fully equipped with central air, wi-fi, Maytag washer/dryer, 2 dishwashers, 2 TV's, etc. There is a weber grill on the porch. There are two full bathrooms and a small porch off living room (not a Sukkah porch). There is one flight of stairs and the sukkah is on the ground floor right outside the building. Furniture is modern and well kept. Everyone who stays there loves it. The kitchen is kosher and fully equipped. Yehoash is a very quiet street and only 3 blocks from Emek.

For a monthly rental peak periods $4000 for the month. Sukkot is $4500.
Just for August the price will be $3500. Weekly - $1200.
Price:

$ 4,000

View in Israeli Shekels
Emek Refaim Duplex Penthouse
Large 7-bedroom 245m partly furnished luxury penthouse on Emek Refaim in the German Colony for sale*. The apartment has a 50m succah balcony with a pergola as well as three other smaller balconies. The upper floor has five bedrooms and two full bathrooms, the lower floor has a living room, dining room, kitchen, guest toilet and an in-law suite with two rooms and a full bathroom. The apartment has two parking spaces and a private elevator from the carpark. The apartment comes with the major electrical appliances, closets and bookcases.

Great location at the rear end of a prestigious building at the Old City end of Emek, away from the hustle and bustle. Situated on a bus route and close to parks, shops synagogues, the J-lem Theatre and the major hotels, 5 minutes walk from the First Station and 20-minutes walk to the Kotel and the City Centre.
*Price is negotiable*
Price:

₪ 10,900,000

View in US Dollars